We believe in broadening horizons, and what better way than inviting industry experts to share their insights? We recently had two engaging guest sessions:
In the first session, we were honored to welcome ID Roma Sarda, an Interior Designer, and Consultant at iDesign, Pune. The captivating discussion centered around Salon Design, offering valuable insights into the art and science of creating inviting and functional salon spaces. The session took place in the vibrant setting of our Department of Interior Spaces, providing students with a real-world connection to the expertise shared.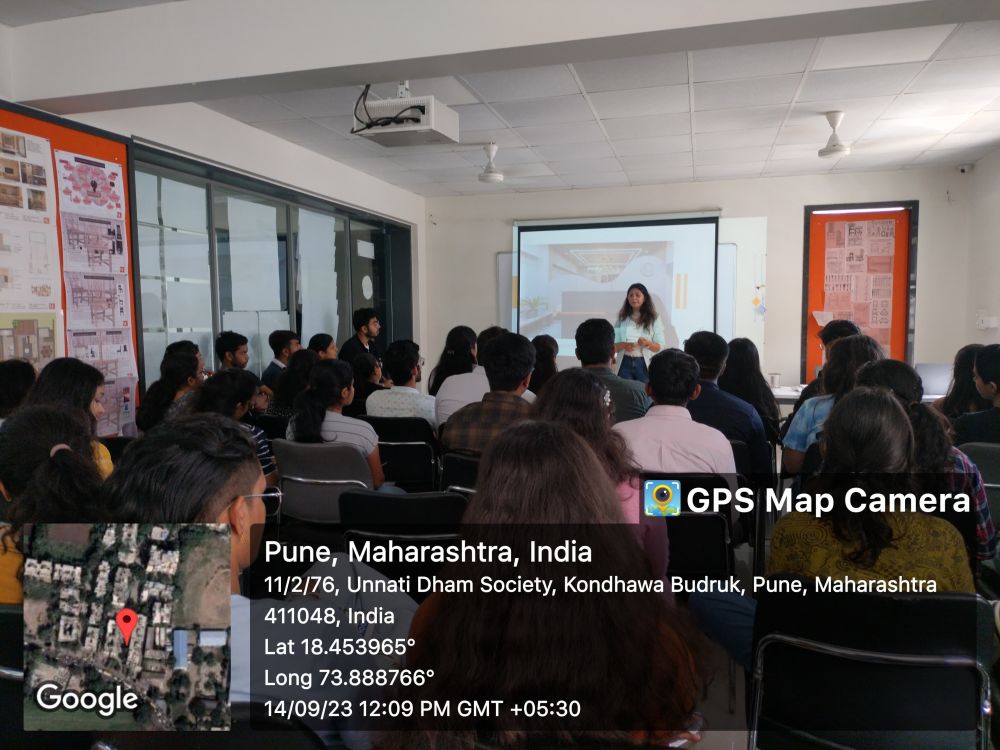 Following this, our second guest session focused on Dental Clinic Design, featuring ID Hitesh Kule as the expert speaker. The session delved into the unique considerations and creative aspects involved in designing dental clinics. Held within the inspiring walls of our Department of Interior Spaces,students gained a deeper understanding of the specialized requirements in healthcare design.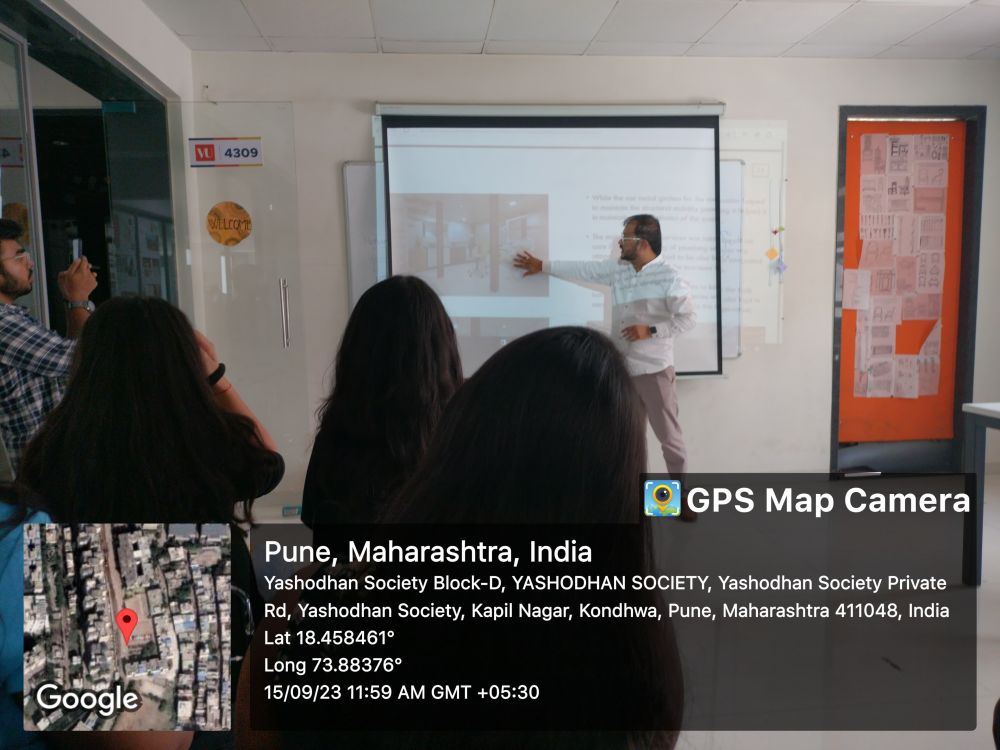 These sessions were not just talks; they were windows into the real challenges and creativity in the world of design.