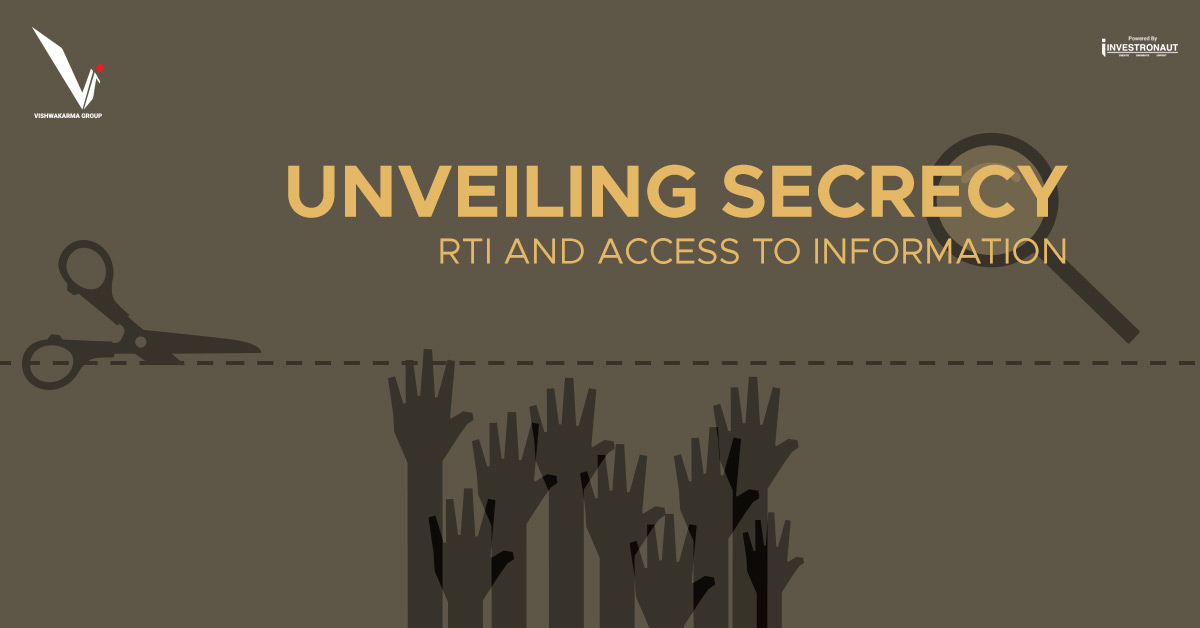 The International Day for Universal Access to Information is celebrated each year on 28th September. The term 'Information' has important connotations and consequences for the modern world beyond the cursory "acts provided or learned about something or someone" as mandated by the dictionary. The extent, content, and nature of this 'learned' information as well as the objective and the audience of this learning, are fundamental to defining the political orders and models of governance that are conceived, and adopted by any state.
This is particularly true of states like India that are conceived as democracies, where the will and choice of the voting public reign supreme. In such a scenario, it is absolutely essential that the people who vote have clarity in their choice of elected representatives, which necessarily involves an unqualified and unrestricted access to information on 'polity' and 'policy'.
Access to Information as a safeguard of Democracy
Public access to information is one of the keys to a thriving democracy. For a democracy to flourish, its public institutions should be free of corruption. In most developing countries, development projects are marred by high levels of corruption. The funds meant for infrastructure, education, health, and housing are diverted to the deep pockets of politicians, middlemen, and contractors. It perpetuates the cycle of poverty and injustice, undermines the rule of law and weakens confidence citizen have in democratic institutions. Corruption thrives due to the lack of transparency and back door deals. With access to information, governments can be held accountable and questioned for their policies and expenditure on health care, education and other public services. Access to information increases public participation in governance by allowing the citizens to scrutinize the actions of the government and encourage a well-informed debate on matters of policy and national importance. A debate, as we know, is the backbone of a healthy democracy.
Right to Information and the death of RTI activists.
In 2005 India joined the illustrious list of countries passing laws for open access to information when the Right to Information Act (RTI) came into force. Under the provision of this Act, any citizen of India can request information from a public authority or office. The concerned office has to reply within 30 days. The Act gives citizens access to information to which hitherto only government officials were privy to, making every citizen a potential whistle-blower. Unfortunately, the Act that was meant to bring transparency in the system has ruffled many feathers.
Tragically, since 2005, more than 60 people have been murdered and numerous others tortured for exposing the corruption in the government on the basis of the information they received under the RTI Act. Nanjibhai Sondarva of Manekvada village in Gujarat is the latest to pay the price for seeking information under RTI. He was murdered by six people in March 2018 for seeking information about the funds spent on the construction of a road in his village. Try a google search on attacks on RTI activists in India and you will be taken aback to find a never-ending list of people who have been murdered, kidnaped, tortured, harassed, assaulted and driven to suicide.
This despite the 2014 Whistle Blowers Protection Act which promises to protect the person who exposes corruption in the government bodies, offices, and projects.
India has been ranked a dismal 81st in Corruption Perception Index 2017 by Transparency International. India has also been characterized as the worst "regional offenders" in Asia Pacific region on grounds of murders of journalists, activists, opposition leaders and intimidation and threatening of investigating agencies. As the statics indicate RTI Act alone can't combat corruption until a sincere political will to weed out corruption prevails. In the current scenario when crackdowns on activists, journalists and civil society, in general, are on a rise, isn't it all-important to protect a few who dare to speak up and question the establishment?
The author of this article, Richa Singh is a content writer with Investronaut. She is a voracious reader and a keen traveller.