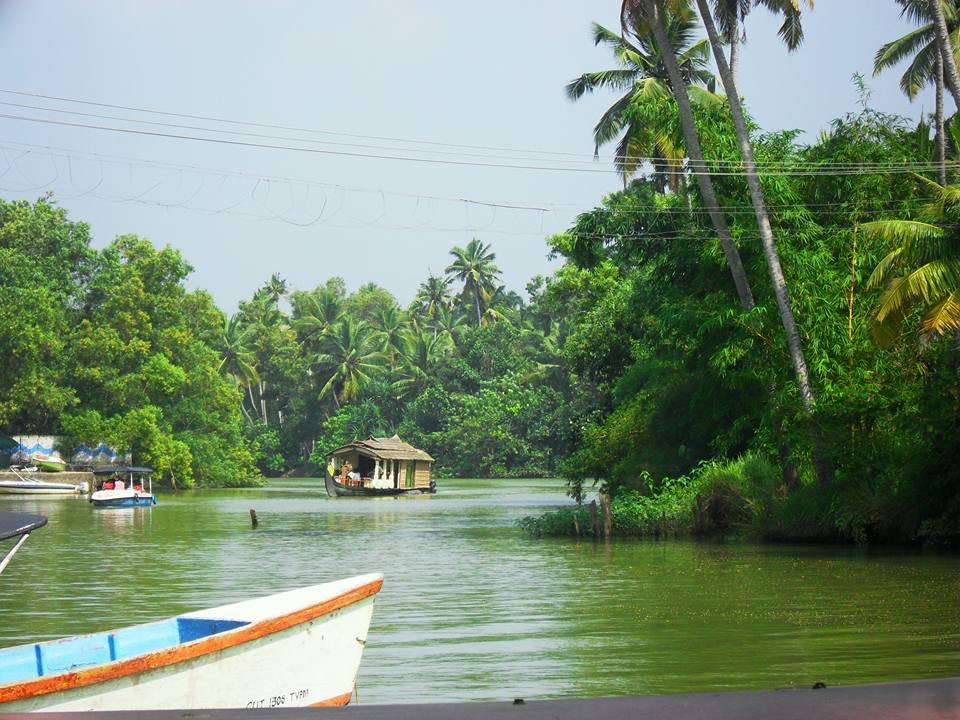 Pic 1: Golden Sand backwaters in Kerala
Off the trodden track: Random reflections on my travels.
When I was growing up, I explored the vastness of the world only through the pages of my favorite books. I lived in a small village in North India, raised in family of farmers who believed that the land you worked on was irrefutably home, a living entity that claimed you as lovingly as you claimed it. Any venture away from home was temporary. A beacon, it always called you back and you willingly returned. This world view turned itself on its head when I found myself sitting in a lecture on "British women's travel writing from the 17th to the 19th century" during my Masters.
Travel to me hitherto meant sticking to rigid itineraries and hotels. But that lecture changed my idea of travel. It inspired me to shuck off the predictability of a tourist and carved a traveller out of me. My idea of travel changed from adhering to the restrictive routine of travel guides and tourist brochures to charting the unexplored. I often fancied myself to be a Fanny Park like figure, exploring the place at my own unhurried pace, developing an intimate relationship with the surroundings, gradually allowing the place to reveal itself to me.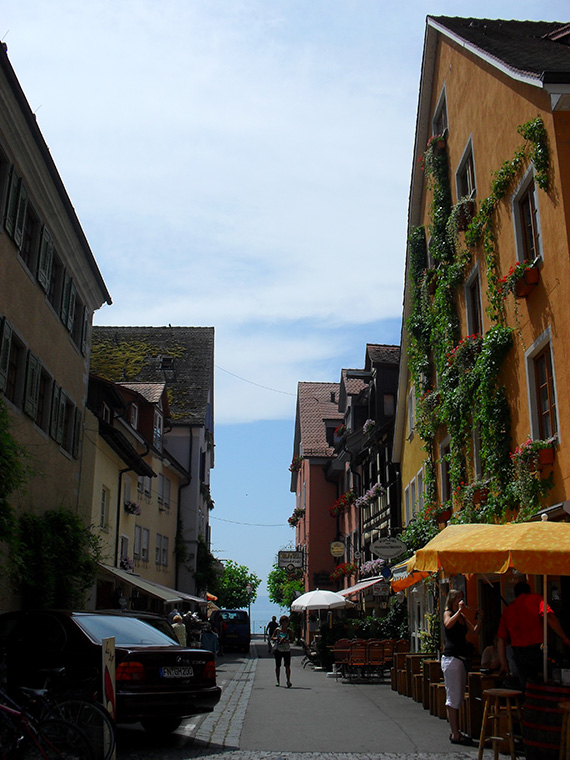 As luck would have it, in 2009 I found myself on a plane bound to Europe. I had won a scholarship to which I had applied and had conveniently forgotten about until I received a letter of acceptance. I spent a year in a university town called Tubingen in southern Germany. That year transformed me in ways inexplicable.
As they say if you want to do something well, do it slow. I spent the year marveling at European architectural splendour, discovering the ruined abbeys and picturesque villages and meeting people from remote corners of the world. The year opened my heart and mind to a completely new way of life and fueled in me an infinite curiosity for cultures hitherto alien to me.
Years passed by and the drudgery of routine city life took over. In 2014, tired of my crowded, noisy city life I took stock of my savings and boarded a train to the southernmost state of India, also known as the Gods own country-Kerala. On a humid July morning, I landed on the doorstep of a lonely elderly couple in Trivandrum. They graciously rented me a room in their house and fed me with lip smacking home cooked food every day. On days when my hosts were in a chatty mood I would sit on the veranda with them listening to their tales of love and loss.
One of the divine joys of being alive is to experience the magic of rains! And the monsoon in Kerala gives you just that! A heaven for a pluviophile like me!! It rains incessantly every day at all hours of the day. It pours with such ferocity that all other sounds are subsumed under the angry pitter patter of the rain outside. I spent innumerable days sitting by the window, dreaming and blankly watching the raindrops falling from the sky. Several nights would lay awake till wee hours of the morning, reading. I still miss waking up to the sound of Aarti and Azaan every morning with church bells ringing in the background. I spent six glorious months in Trivandrum taking long walks along the pristine beaches, visiting the mesmerizing backwaters, contemplating, reading, celebrating Onam, marvelling at the rich south Indian silk, participating in local customs and rituals and soaking in the uniquely syncretic culture of Kerala. The only challenge for a chappati eating North Indian was to cope up with a carb-rich diet of rice for breakfast, lunch and dinner. Not surprising by the end of the trip along with a treasure trove of memories I added a few inches to my waistline.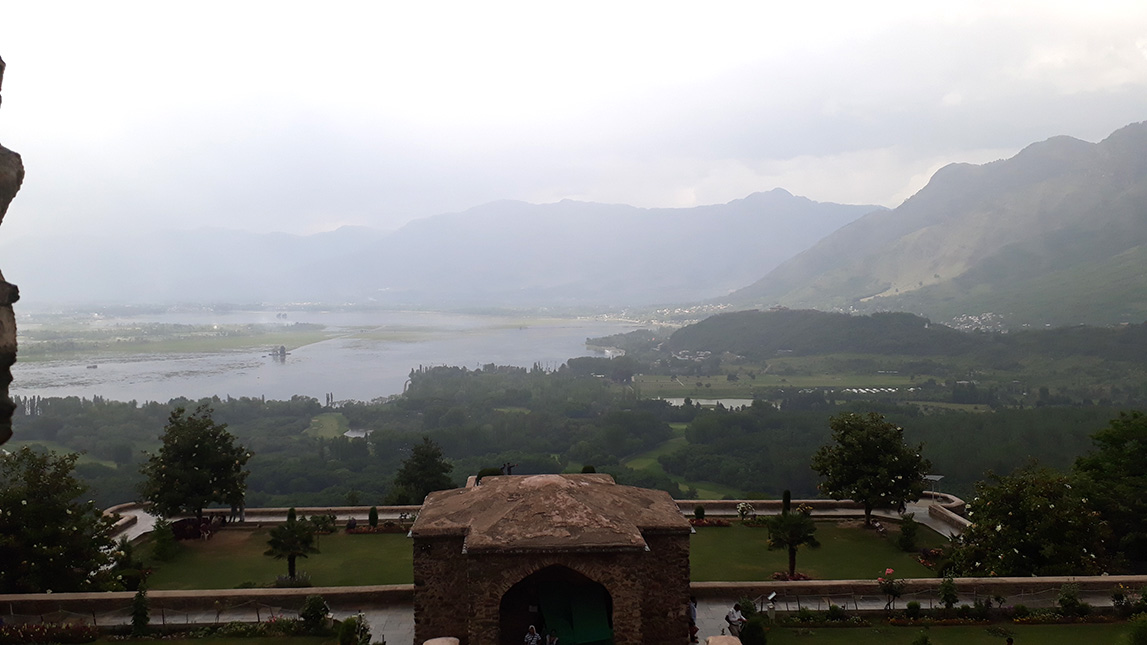 Pic 3: A view of the Dal lake from Parimahal, Srinagar
I like to travel with few plans and more freedom. In the summer of 2017 after six months of unrest and perpetual cycle of violence as Kashmir was limping back to normalcy I landed in Srinagar expecting a dusty brownish war-zone with pellets flying around to greet me. Contrary to the imagination of my well wishers, Kashmir was gracious to me. Amidst heavy military presence and signs of local resistance I discovered the everyday patterns of life in Kashmir. From witnessing student protests in the Kashmir University to being acutely aware of my Indian identity at all times. From visiting the local baker to looking for an ophthalmologist in the narrow by lanes of Srinagar to voluntarily covering my head and arms when the stares became too long, every little act unearthed the real Kashmir to me. To me my favorite memory of Kashmir will always remains the baffling amusement on peoples faces when I told them I am a vegetarian and have lived my life without ever tasting Wazwan!
You have to live in Kashmir long enough to feel the constantly brewing anger and mistrust in people which seems imaginary while gazing at the misty mountains and aroma of noon chai engulfing you every morning. To understand the beauty and rage of Kashmir one has to look beyond the picturesque and the seemingly enchanting world of shikara rides. Despite the everyday adjustments and negotiations with life in Kashmir, the place slowly grows on to you. I still remember the sinking feeling I woke up with on the morning I left - a heart so full and an intense longing for the place I had not yet left. I realized Kashmir was home!
My travels have taught me things that can't be possibly put on a score card. Stepping into new cultures, treating myself to new cuisines, breathing in a new air, I have learned so much without knowing. Travel has weaved poetry in my pain and transformed my sobs into songs. My physical journeys have also been journeys to the self. They have made me a better, largely nonjudgmental and a wiser person. Being in different spaces has made me see beauty in every person and brought home the fact that cultures may vary but human emotions are universal. Today I appreciate what I have and value things I took for granted. Traveling in some mysterious ways, challenges my deep seated prejudices. I often wonder whether all the traveling will ever change my memories of my little village for better or worse? Where or what is home to me? Has my definition of home changed? I know not the answer to these questions. May be some day I will appreciate the art of stillness and develop an eye to find beauty even in close confines of a room but till then I will pack my bags and discover a new place for I know it's my ticket to a better self.
Authored by Richa Singh, Content Writer, Investronaut