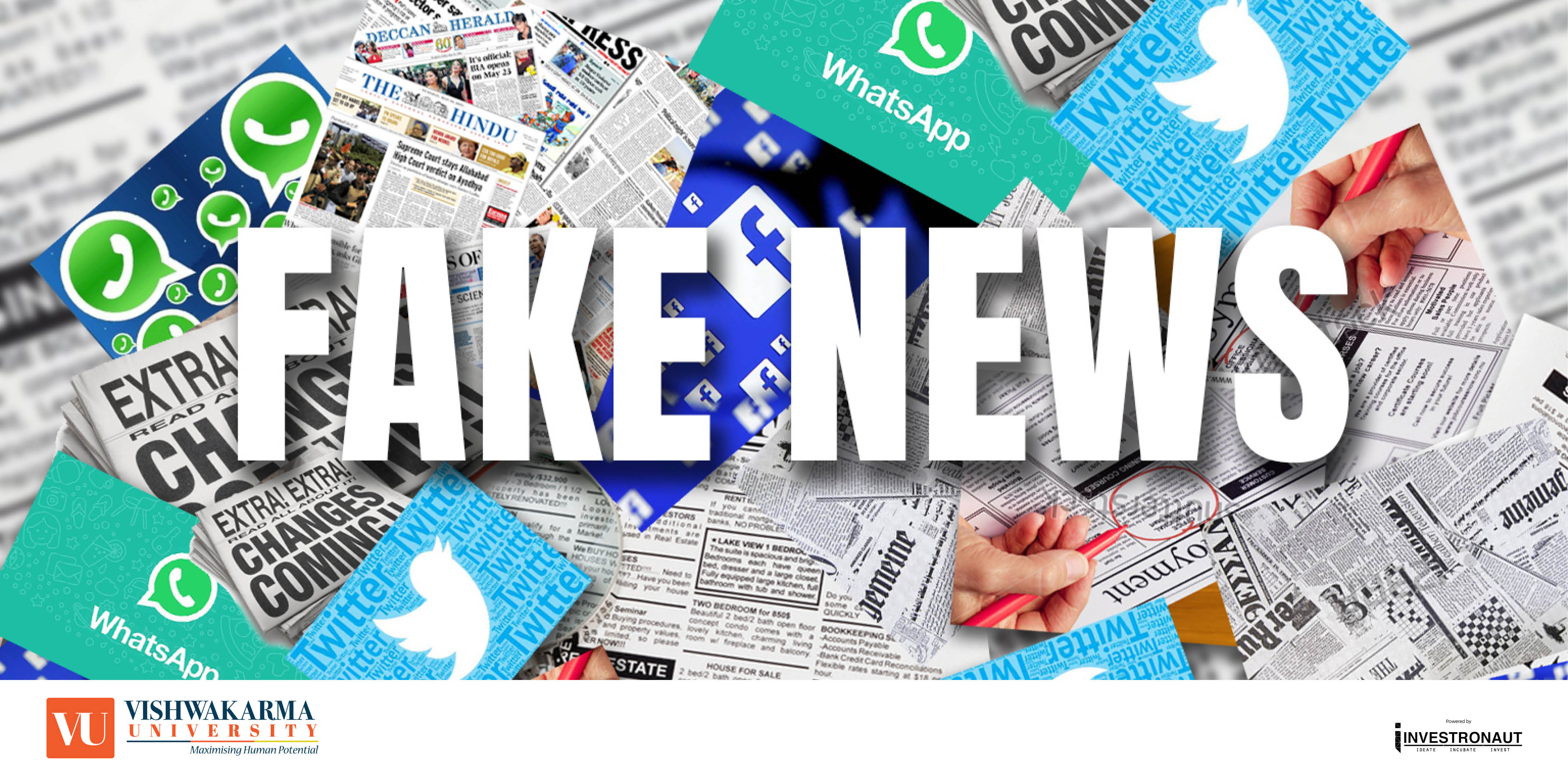 After the demonetization of currency notes in 2016, the media frantically reported that the new 2000 rupee notes shall carry a GPS chip embedded in them that can track the location of the person carrying them. It was later revealed to be a fake news.

There are numerous such instances that reveal the rampant corruption in the media today and its malicious manifestation in the form of fake news. It has exposed the credibility deficit and a lack of journalistic ethics prevalent in media today.
Origins of fake news-
'Fake News', a term heavily popularized by the U.S. President Donald Trump may have gained currency in recent times but it has been around as far as the history goes back. There are numerous examples in history where misinformation was spread against rivals to gain political mileage. Octavian, the first Roman emperor and his campaign against his rival Mark Antony being the case in point.
What is fake news?

Fake news defies the journalistic ethics of honest and balanced reporting and present distorted facts or false information as real news to mislead the masses. Fake news would typically be biased towards a particular party or ideology and carry selective quotes to support a particular view point. It is not only limited to fake stories, doctored videos and photo shopped pictures as much make for fake news. The intention could be political propaganda, financial gains or to create sensational stories to attract web traffic on social media.
Reach and influence of fake news-
TV and print journalism are as much infected with fake news as Facebook, Twitter, WhatsApp and other social media sites. With easy accessibility to internet and the average time people spend on social media the reach of fake news is bound to be widespread. However, reach is different from influence. The quantum of influence it has on making public opinions is debatable.
Steps taken to curb fake news-
In the face of mounting criticism popular social media sites have taken steps to root out the menace of fake news. But the fact that even seasoned journalists and politicians fall prey to it and end up sharing and posting doctored pictures and videos shows that the check mechanism need to be escalated.
Richa Singh
Journalism and Mass Communication Department