Rohit Karnatak and Prakash Patil are the in-house graphic designers with Investronaut. While seated in a snug corner of our office, I tried to make sense of their journey through the lights and shades of their profession. What is the nature and scope of this profession? Read to find out.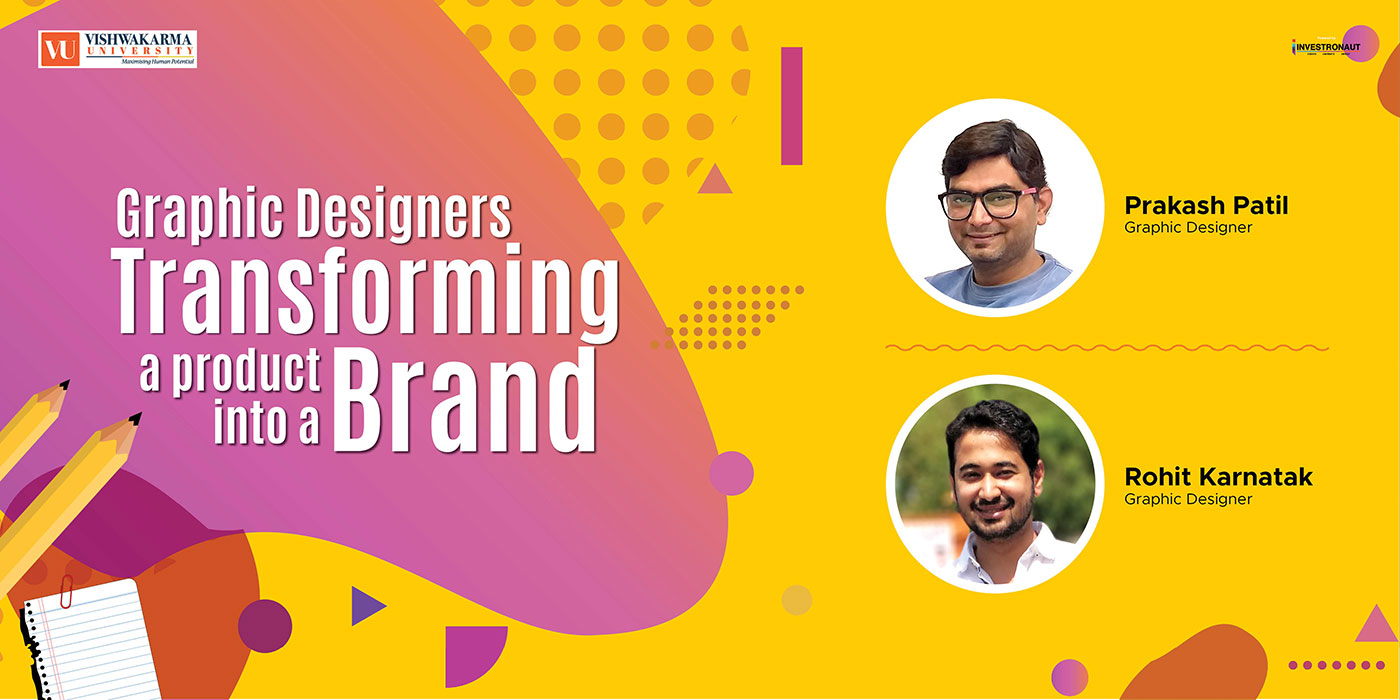 1. Explain to the lay reader out there who is a 'graphic designer' ? How does one become one and what qualities/traits must an aspiring graphic designer have?
Response - Simply put, bringing inanimate text to life visually! There is no one job that a 'graphic designer' does, rather a designer offers a bouquet of services to make the product visually appealing.
A graphic designer assembles images, illustrations, typography, vector elements (shapes) and colors to bring a design to life. Graphic designers play a vital role in the animation and the publishing industry. They design sets, backgrounds and logos. Graphic designers also work as user interface designers, brand identity designer, web and app designers. The options are numerous.
Being a creative profession, an eye for color, understanding of shapes and a creative bent of mind is a necessity. A degree in graphic design can teach you the basics but like any other field most of the learning takes places 'on the job'. To succeed as a designer, you need to keep your eyes open, be observant and one must learn to think on your feet.
2. Please walk us through your journey to become a designer.
Rohit - I am self taught. I was working as a Computer Engineer when by a slice of good luck, I was assigned a project to develop a website. I was expected to learn and use Photoshop for it. That's when I discovered the joy of creating something new! I instantly knew that this is what I wanted to pursue further.
Initially, I relied on video tutorials to learn the basics. It was tough as I had no prior training in the field. My team in Flexton Inc., the company I was working for at the time, understood quickly my inclination towards graphic designing. So, I was deliberately assigned design-related projects which turned out to be a blessing indeed! It's been four years since I have been working as a graphic designer now, and I have not looked back ever since.
Prakash - I was never good at studies but I excelled in drawing and painting. My teachers in school spotted that and encouraged me to take up Elementary and Intermediate art exams. That gave me confidence and I decided to study arts after school. My two years in art school and later a course in graphic designing gave me a solid grounding and understanding of the field.
A degree in graphic designing is not mandatory but it teaches you how to brainstorm ideas, inculcate a sense of colors and teaches you the importance of observation.
In the last 8 years my journey as a graphic designer has given me immense creative gratification and diverse range of assignments have fine tuned my craft.
3. Drawing from personal experiences, as well as those you have known, how does a graphic designer contribute to the development, marketing and distribution of a product?
A sample of Rohit Karnatak's work showcasing his angst against capitalism, hollow notions of being cool and his idea of boundless imagination.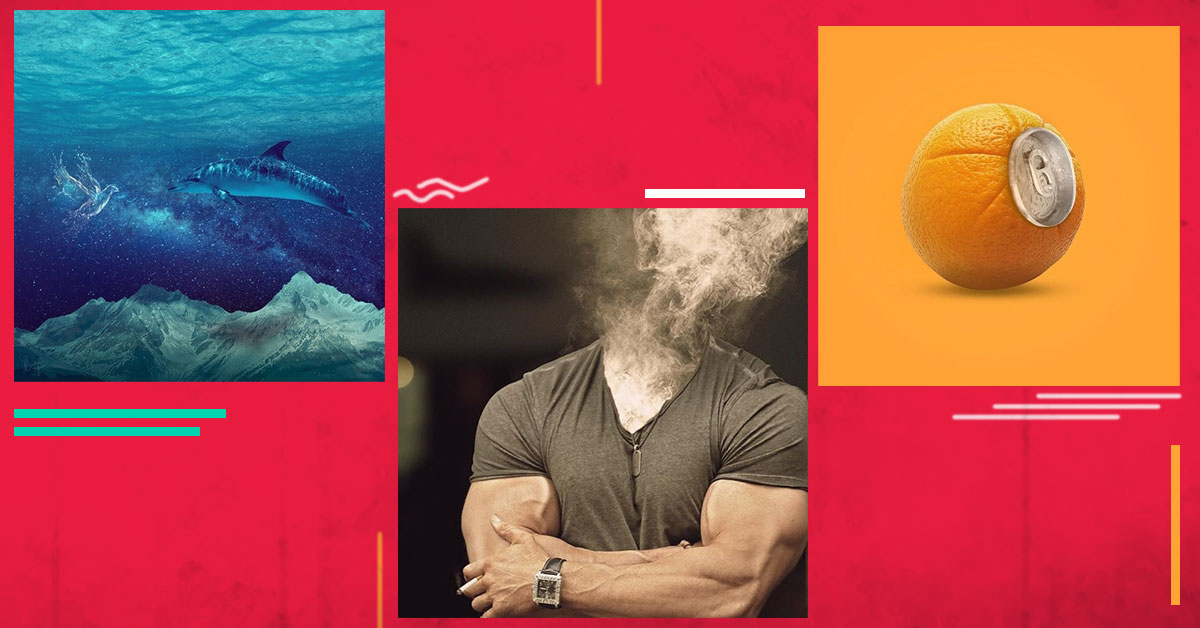 Rohit & Prakash - A graphic designer's contribution is immense! See human beings are mostly and primarily visual. We see first and then decide in most cases. This is where the designer comes in. Graphic Designers transform a product into a brand. Graphic designers channel their creativity to design campaigns that intrigue, and delight the customers and so customers stay with them longer! A longer stay naturally means greater revenues. Therefore the designer amplifies the message visually which in turn which motivates the customer to try the product. An article on the Web or curiosity towards a book is greatly influenced by the cover image. As they say the first impression is the last impression, and so we often judge a book by it's cover. Be it a hoarding, a logo or an advertisement, it is the designer's job to get it right. Their work will go a long way towards determining the reach and popularity of a product.
4. From your own experience and of others, what are the possible challenges a graphic designer faces in course of work? How must they be overcome?
Rohit & Prakash - The biggest challenge is to not be repetitive. If we are promoting three brands of soap, each one has to have a distinct identity. So, one has to have a fresh perspective each time, with new ideas that can be translated into new designs, videos and images.
Some brands like Mercedes and Wills have established their brand identity with minimalistic designs - a simple logo against a dark background. They apparently look very simple, but it is actually the result of a careful thought by the designer. But once the logo is established, the designer's job increases manifold, as the template is set. Now the designer has to walk a tightrope between keeping the brand identity intact yet vary it so as to keep the campaign fresh, else stagnant waters stink, and familiarity breeds contempt.
Another challenge is to keep pace with the new softwares that come to the market every so often. One has to learn them if you don't want to turn obsolete.
On a personal level there are days when you are not feeling particularly inspired and creative. Yet, on some days the work is urgent, and there is no scope to procrastinate. Then, the challenge is to overcome that and find ways to keep the creative juices flowing. The trick to keeping monotony at bay is to expand your canvas. As with every art, so with design. The designer's first audience must be one's own self - create primarily for yourself and savor the joy of creating, without having a client or product in mind.

A sample of Prakash's work for leading Investronaut clients.

5. Innovation is the favourite word of the corporate world these days. Do graphic designers need to innovate? Do you for example recall any time you innovated?
Response - Of course! Variety is the spice of life. Graphic Designers are no different. Innovation is the key to evolve and sustain in a competitive world. You have to change your design and approach with the changing pulse and taste of the audience. You have to constantly figure out what will click with the masses. In our current job too we innovate and try to inculcate an element of humour, video content, mailers etc. We have to constantly think of new tricks to engage new audiences in our work and keep the regular ones hooked.
6. And finally what are the career opportunities and advancement options that are available to a graphic designer?
Rohit & Prakash - There is an evolving hierarchy and career path one can follow as a Graphic Designer. After honing your skills for a year or two as an intern or a Junior Graphic Designer, one can become a Graphic Designer. After 5-10 years of experience one can join as a Senior Graphic Designer. Another 5 years in your kitty and you become a Visual Graphic Designer. All this culminates with one becoming a Creative Head after 18-20 years of experience.
Life as a Graphic Designer is like a gust of fresh air everyday. It forces you to challenge the limits of what you already know. It is financially rewarding and creatively gratifying as a career. If you are fresh out of school, a graduate or someone stuck in a stifling profession and looking to unleash your creativity and make a decent living out of it too! This could be your best bet!
The author of this article, Richa Singh is a content writer with Investronaut. She is a voracious reader and a keen traveller.