Inspiring success story of change!
Designing & Creating safe and quality learning spaces for children in India!!!
By Design Thinkers!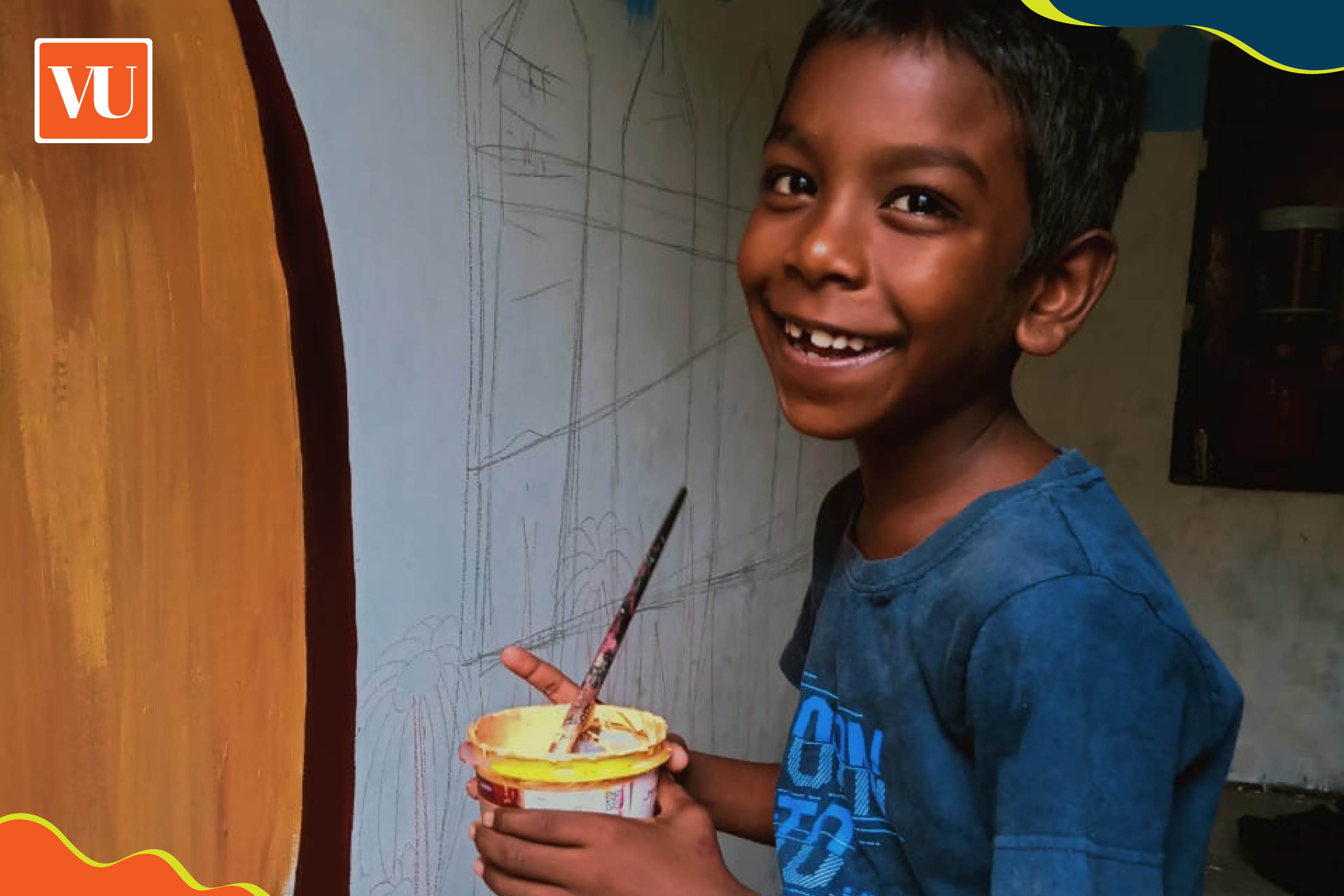 BOLKI ANGANWADI PROJECT is an initiative of ProCluster Business association (a techno-social non-profit organization operating from Pune) in collaboration with Design students and Professors of Vishwakarma University.
A kinder-garden in quite underprivileged locality of Bhosari area hosted in a dense chawl where the four walls of the Anganwadi were as close to each other as could be. One could barely imagine the kids having their first learning experience and developing their interest in education.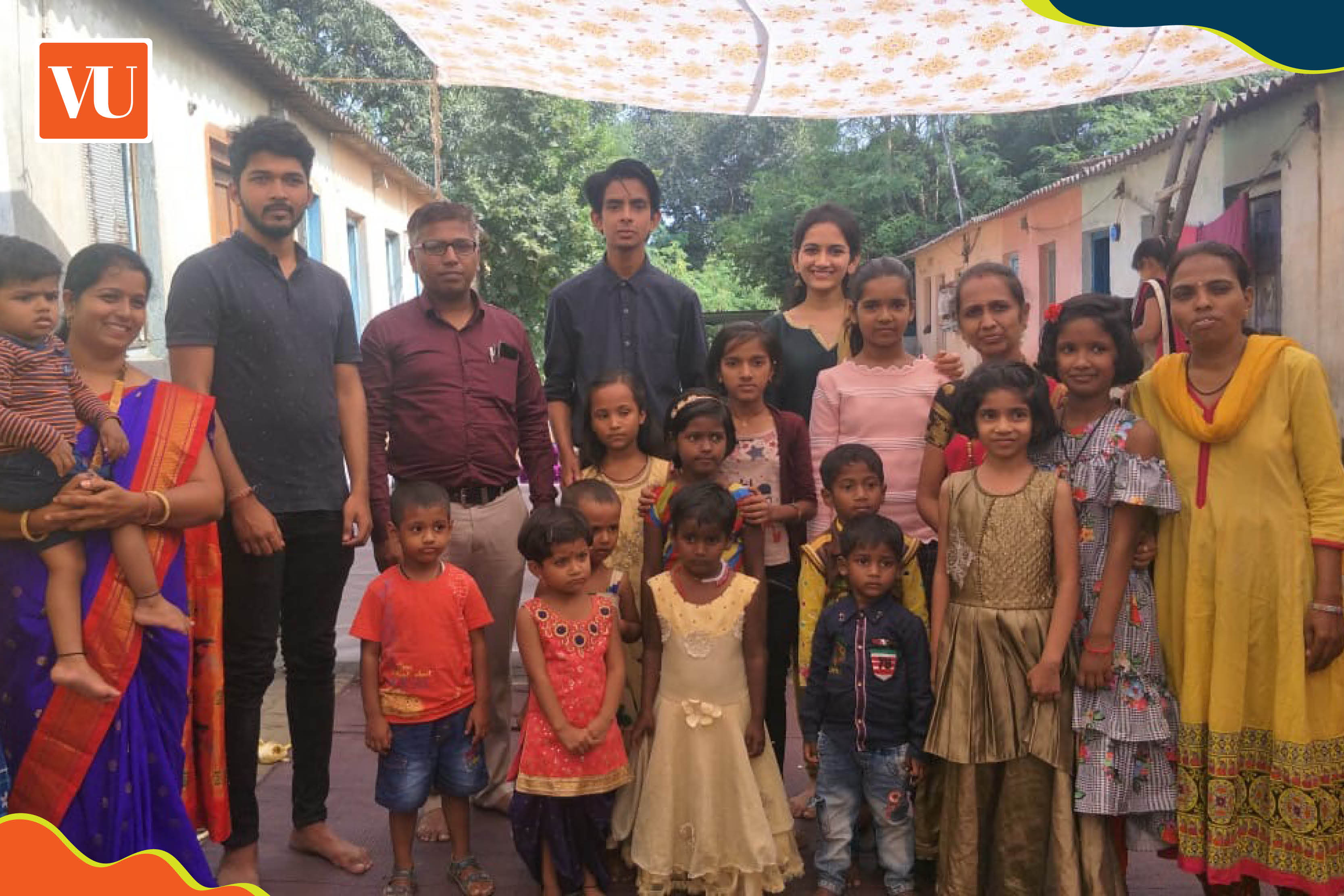 Without leaps of imagination or dreaming we lose the excitement of possibility to create a better world, dreaming after all is a form of planning. This project was intended to change the situation there. The main objective was to recreate a learning experience and transform it into a quality learning space for the kids in a form of more colorful and lively graphical visualizations and supportive educational aids. Using educational toys and props to add joyfulness to the learning was also an important consideration.

The walls of the Anganwadi were painted over with lots of bright colours and it got a complete changeover with the concept of the 'Mini jungle'. Idea was to add graphics in such a way that the kids could learn about different colours, animals, alphabets, and numbers etc. referring to the graphics and figures painted on walls.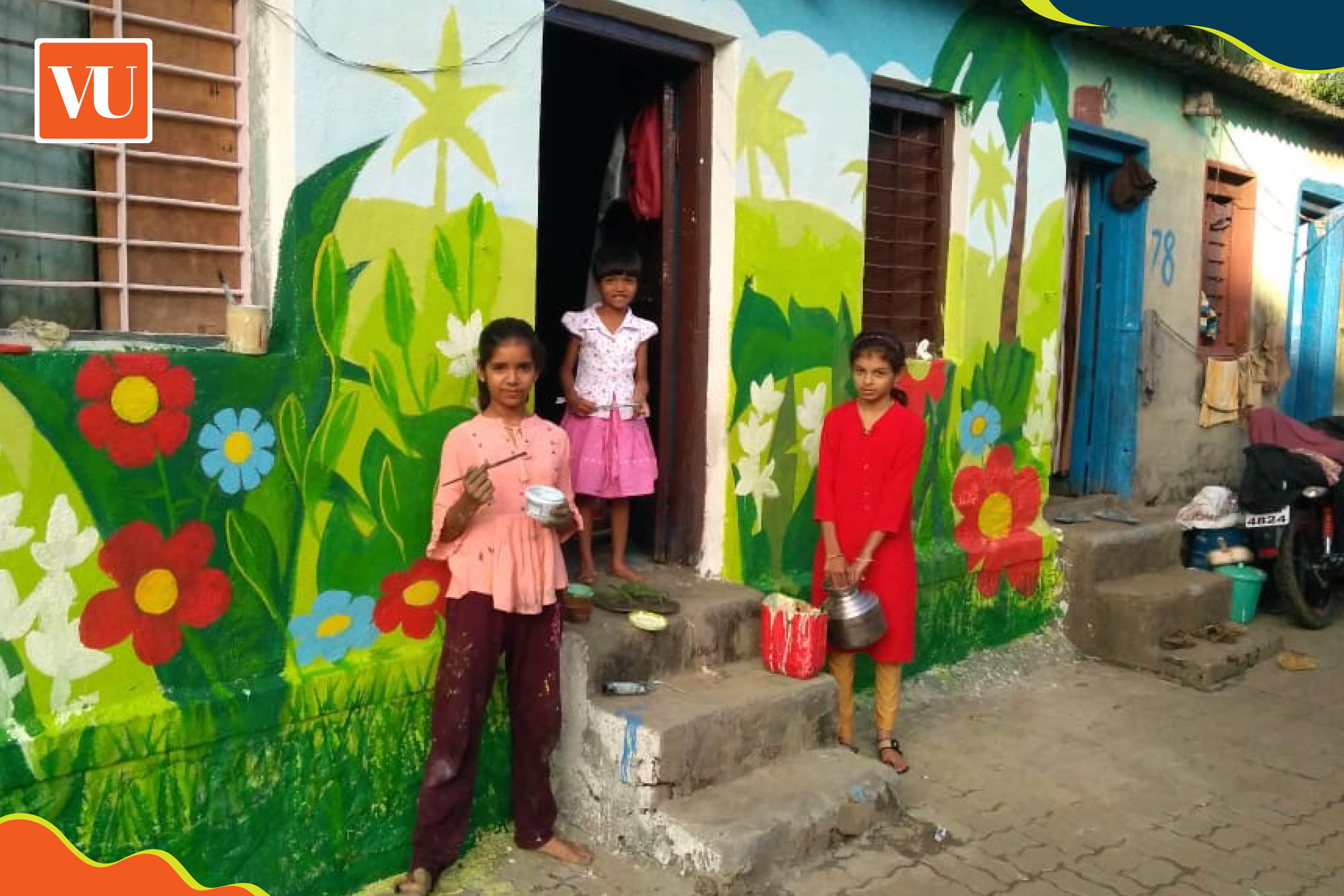 Passionate team of young design students all set to bring this change to life had a lot of fun to collaborate with local kids who participated in the making with a lot of enthusiasm and zeal. This project was completed in less than three days.
Lively and colorful environment in Anganwadi is now attracting children. Each morning the kids are looking forward to reach their fun place on time. The parents are feeling contented and encouraged to send their kids to the Anganwadi every day. Children says that they could have never imagined going to Anganwadi like this and study, now this is their favorite place to have fun and learn.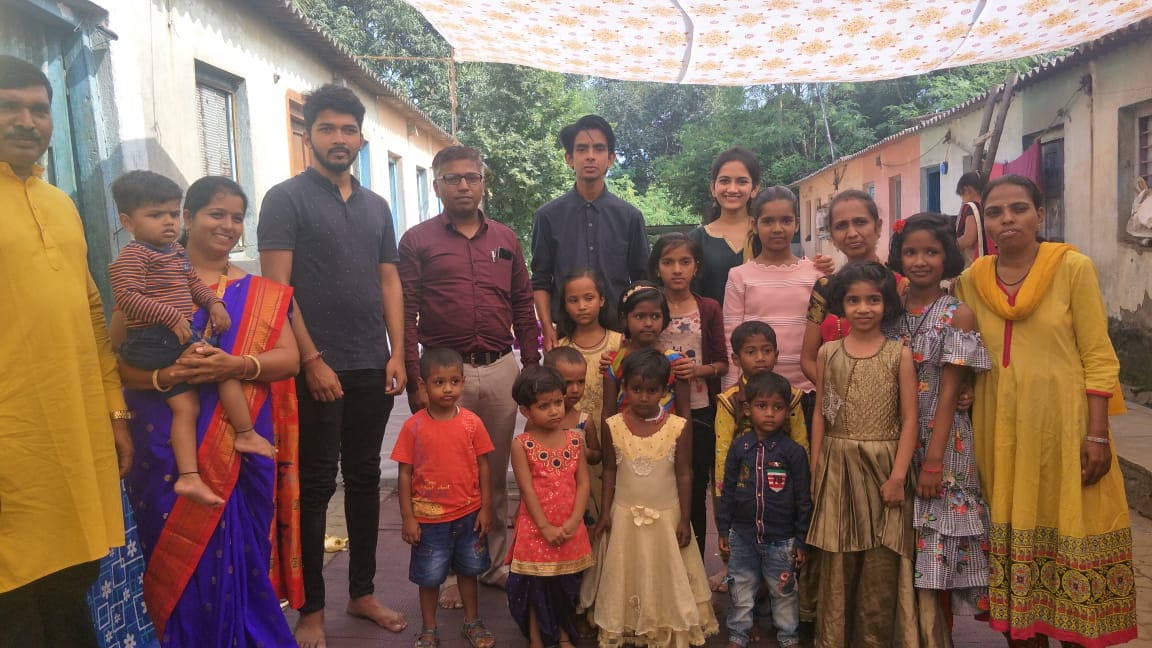 The project team believes that an ordinary person who is willing to change the world, becomes no more ordinary to the world. We are here to serve our nation and our locals, moreover, helping the needy is an act of good deed and it helps to build trust on masses.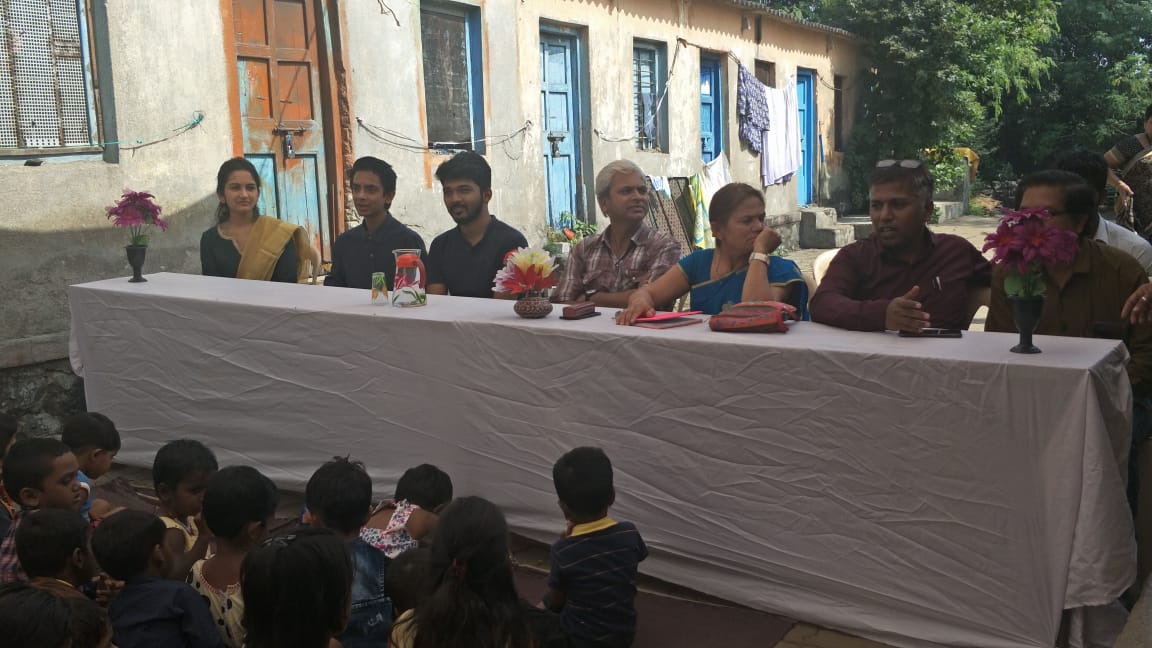 A remarkable positive difference and happiness was seen among the kids and teachers. Teacher added "There is different perception now built about our Anganwadi, local people and parents are appreciating the change. Kids are loving it off course. Also, people are more supportive and willing to contribute further." Anganwadi Supervisor of the Bhosari area Mrs. Sunanda Dnyanoba Dhas-Hange Said "Looking at the positive impact of this project we feel that we should look at it as a model to scale and implement in other places too. It will add value to the student learning experience and increase no. of kids joining Anganwadies. "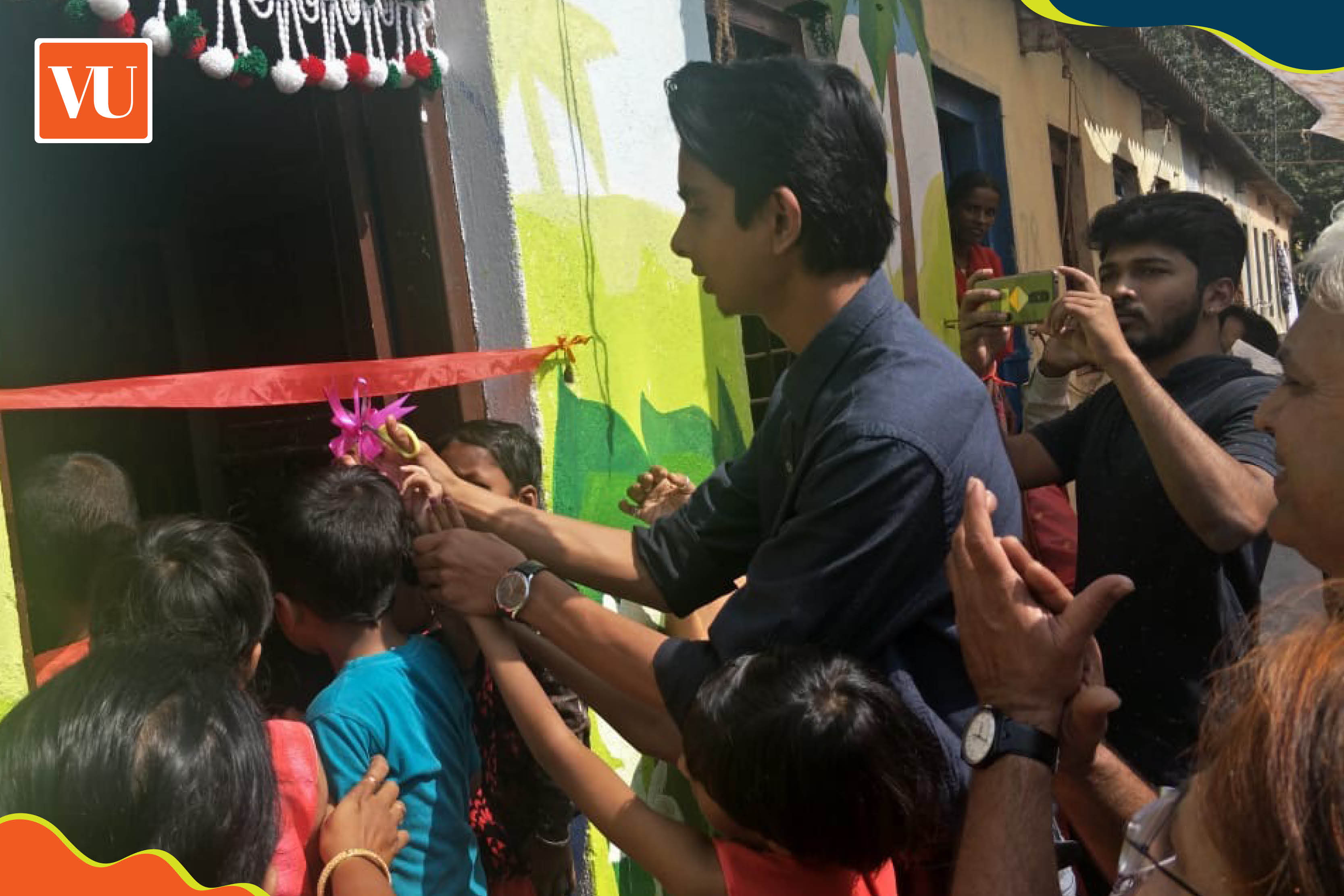 Students, Rigil Roy, Siddharth Shreyans Shah, Vaishnavi Vikas Bhandari realized the project under the guidance of Prof. Santosh Khawale and Prof. Swathish Thiyagu, teacher of Anganwadi Mrs. Hema Sachin Bhondave and local team of enthusiastic kids came together to contribute to BOLKI ANGANWADI.