If you are interested in medicine, yet being a doctor doesn't appeal to you, or if you are falling short of the cut-off in NEET, a career in the ever growing Pharmaceutical sector could be a perfect choice for you. Read the article to find out more about it.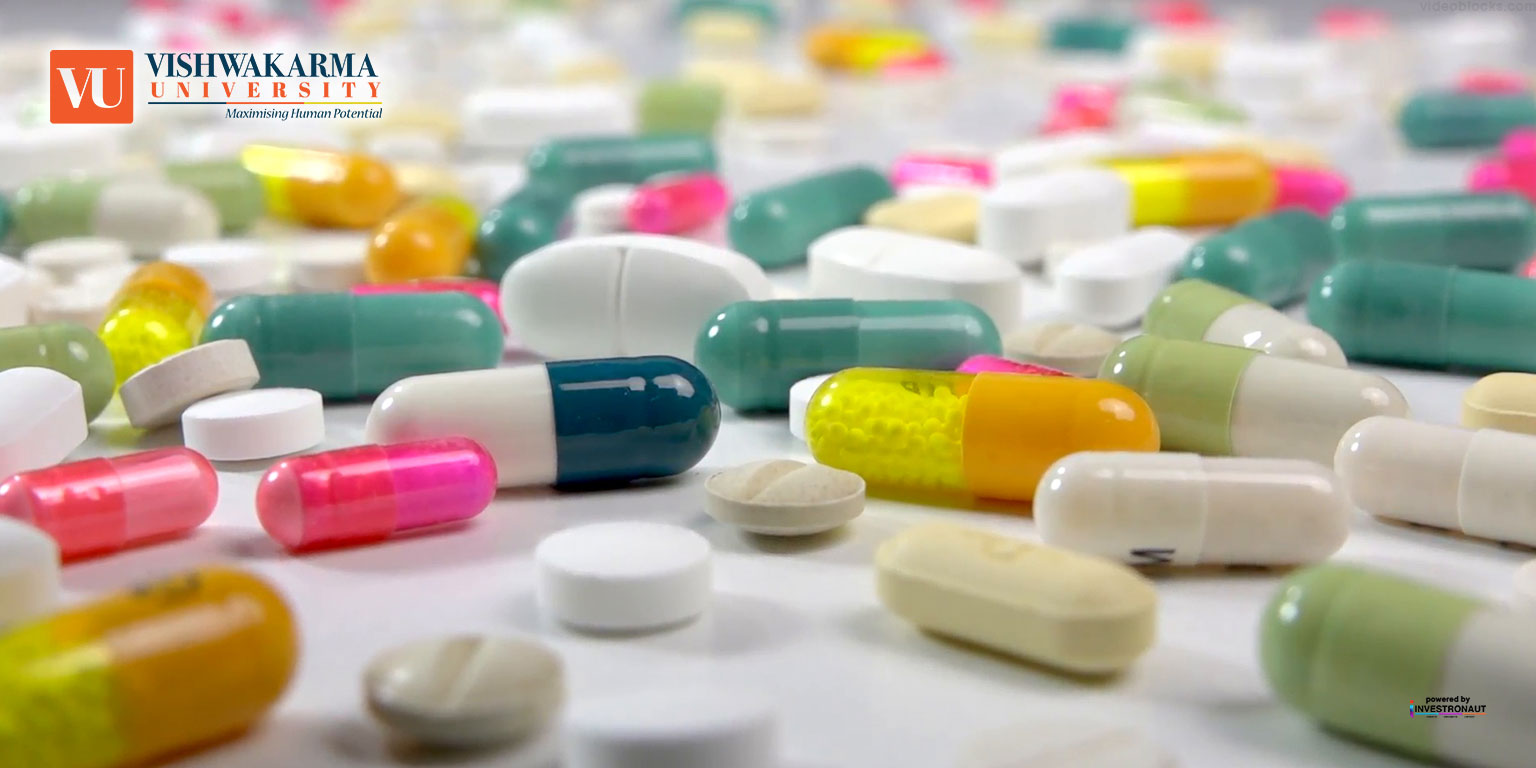 Introduction
When the din of the world gives you a headache or when you come down with a cold? What about a toothache, or a fever? What does the doctor prescribe when energy levels sag, or when some organ decides to go into overdrive? Medicine, isn't it? From North to South, East to West, from one corner of the world to another, it is in the nature of man to fall ill. But have you ever taken a moment to think about the pill you pop or syrup you drink to alleviate your discomfort? How is the pill made, who decides how it is made? Enter, the pharmacist who makes a career out of studying medicine, examining how drugs are conceived and created, and how they interact with each other, as well as the body.
The pharmacist studies medicine, biology, ethics, chemistry besides being trained to face patients. If you are interested in medicine, yet the nomenclature of a doctor doesn't appeal to you, or the late hours that a nurse must keep don't agree with you, Pharmacy career is just for you. It allows both kinds of temperaments to flourish – the one interested in applied knowledge, and the one interested in research. You can either practice as a pharmacist, or invest in research.
What is the scope of B. Pharmacy?
With a compounded annual growth rate (CAGR) of more than 15% over the last five years, the Indian Pharma industry has significant growth opportunities. Pharmacists represent the third largest health care professions in the world after Nursing and Doctors. So, there is immense scope for Pharmacy graduates to make a career in this field.
What you'll learn in B. Pharmacy?
Pharmacy education in India is primarily focused on the basic sciences.
In B. Pharmacy you will learn all about medicines, chemicals, their effects and uses, and how to manage and dispense them. You will study what effects drugs have on human body, the origin of these drugs, the process of preparation of medicines and practices followed for quality check during the manufacture of medicines. You will also need to keep yourself updates with the new drugs that enter the market.
The B. Pharmacy course covers a comprehensive range of major and minor subjects like Human Anatomy & Physiology, Pharmaceutical Chemistry, Pharmaceutics, Pharmacology, Pharmacognosy, Biochemistry and Pharmaceutical Engineering and Technology. Minor subjects may include, Hospital Pharmacy, Clinical Pharmacy, Immunology, Marketing & Business Management, Computer Applications, Pharmaceutical Engineering, Mathematics, Statistics, and Pharmaceutical Biotechnology, Computational Chemistry and / or minor projects and industrial training.
Skills you should focus on developing while pursuing B.Pharmacy
Remember companies look for specific skills before they offer you an offer letter. So, along with good academic records, a good Pharmacist should also have a scientific bent of mind, good communication skills, friendly disposition, research and scientific acumen.
What job can you get?
An obvious career choice for pharmacy graduates is in the industry, either as sales and marketing executive or in quality control departments of the pharmaceutical units. One can also work as a drug inspector, drug controller or as a hospital pharmacist.
However, with the advent of technology the role of Pharmacists is undergoing changes. The new age pharmacy jobs require computational and management skills along with subject knowledge. Jobs as big data scientists, computational pharmacist scientist and life cycle management scientist have started emerging.
Contribution to the society!
Your primary contribution to the society is creating new drugs, and improving old ones to prevent and fight disease. Every year millions in the country die from lack of affordable drugs, or diseases to which cure has yet not been found. As a pharmacist you will be at the forefront of this battle against disease. Second, in a country where the medical sector is terribly understaffed, the pharmacist can help in reducing the pressure on emergency services, and contribute greatly to saving lives especially in places where access to quality medical care is a great challenge.