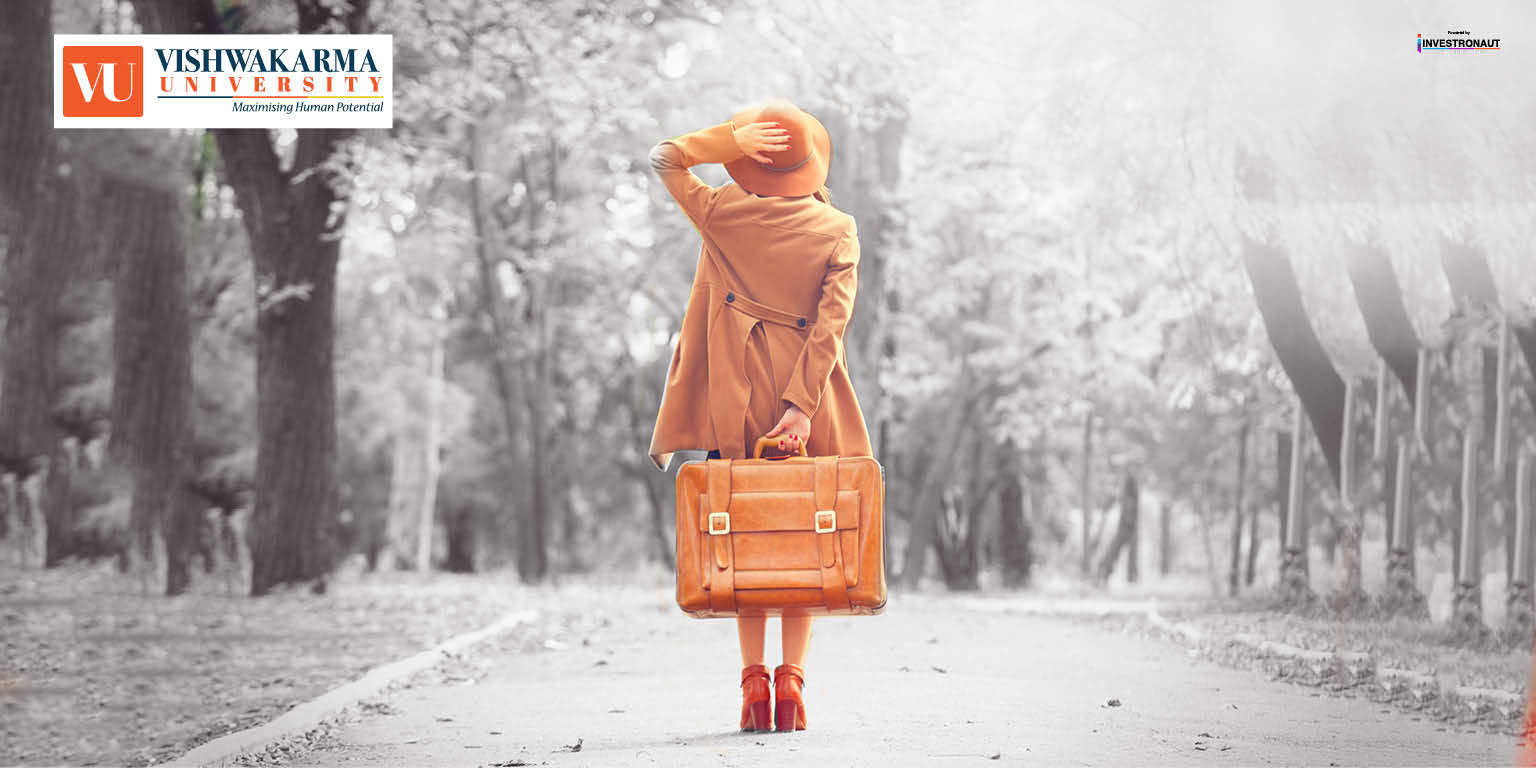 Who among us has not travelled? In the world of today you will concede, not travelling, is an anomaly hardly anyone can afford. We travel to new places for study, work, and sometimes leisure. As an essential element of life we hardly devote any thought to the phenomenon of travelling, but rather plan the ends which must be achieved by it. But travel was not always such a benign act as it is today – a century ago the seemingly innocuous and natural act of traveling could make one liable for harsh social sanctions. More so if you were a woman. It would seriously diminish your reputation.
Travel and Caste Sanctions
Travel was akin to murder for Hindus before the 20th century. Men like Mohandas Karamchand Gandhi were threatened with excommunication from their community if they dared to cross the sea. Well, Gandhi did what he had to do and the rest as they say is history. If such harsh social sanctions were imposed on upper caste, educated, wealthy Indian men for travel, what chance did Indian women stand in an orthodox patriarchal society?
The prime reluctance for high class-educated Hindus to cross the "black waters" was the fear of encountering polluting impurities that could pollute their caste. However, for the minorities in India like Parsis, Muslims, Armenians and Indo - Portuguese the reluctance to travel was far less, aided in no small measure by their cultural ties to countries west of India. However, women from all faiths and communities found it equally difficult to set foot in the open, on their own, due to their gender and financial deprivation. But where there is a will there is a way: there were women who bucked the trend and made the impossible possible by daring to dream and travel.
The following narratives tell compelling tales of courage, passion and adventure in women who turned their noses up to patriarchy and a life of confinement.
Pandita Ramabai (1858 - 1922)
Transgression could be her second name! Marrying a Bengali 'lower caste' man was the first in the line of many subversions this Maharashtrian Brahmin woman embraced all her life. In 1883, the year when most men fretted the idea of leaving shores, Ramabai packed her bags and left for England to study medicine. She practiced subversion and dissent all her life and made a profound statement for the emancipation of women.
Cornelia Sorabjee (1866 – 1954)
If Oxford university was obstinate, Cornelia was headstrong! She went to England and appealed for an admission. She didn't give in till the famous university shunned its prejudice and granted admission to her. Hence Cornelia became the first ever woman to study law at Oxford.
Atiya Fyzee (1877-1967)
Atiya did what very few women of her faith did at the time. She travelled. She travelled alone and unveiled! A scholarship took her to the very heart of the empire - London. Atiya was besotted by English fashion, the streets of London, English education and most things British. Her confidence in herself remained unflagged. She was an inspiration to thousands of her tehzibi sisters who vicariously experienced a sense of freedom and adventure through her perky travel accounts.
European Women in India
Circumstances weren't any better for European women. Travel was largely a male bastion. Only wealthy women with no prospects of marriage could travel. Travel was believed to violate women's chastity and innocence which could make them unsuitable for their traditional role of the 'angel in the house'. After the European colonial expansion when more men started taking employment in the colonies as civil servants, military men etc. women started traveling with them as wives, daughters and mothers.
In India these women were confined to homes and their interactions with the natives were only limited to servants. They were prohibited from venturing out and mingling with the local population. After the defeat of Tipu Sultan in 1799, British snobbery and colonial superiority spiked and William Dalrymple's world of 'White Mughals' faded where the British in India would slip in to native clothes, smoke the hookah and take a native wife. A strict patrolling of racial boundaries came into place that prohibited these women from intermingling with the natives. But then some of them punctured these boundaries.
Fanny Parkes (1794 - 1875)
Her race and ethnicity never came in the way of fulfilling the wanderlust of this fiesty woman! Fanny Parkes spent 24 years in India between 1822 and 1846 and remained an Indophile all her life. She refused to be another sulking white memsahib in India. Leaving behind her husband to fulfill her wanderlust, she travelled alone extensively in North India on horseback, in boats and palanquins, befriending locals in the process. She was fluent in Persian, Urdu and Hindustani and became an ardent critic of the British Raj in India. After spending the most exciting part of her life in India, she was bored and disenchanted with life in England after her return. She spent the rest of her life writing lively accounts of her travels describing her fascination with the local customs, people, the natural beauty of Delhi and Banaras.
Emily Eden (1797 - 1869)
Emily Eden was the sister of George Eden, the Governor-General of India between 1835-1842. Unlike Fanny Parkes, she travelled in great comfort and luxury with a huge entourage of servants, cooks, coolies, and elephants and horses. She met and mingled with the Kings and Queens and the other elite of India. Unlike Fanny Parkes, Emily Eden despised most things Indians. Her class consciousness and colonial superiority stood in the way of her perception of India apparent from her rather snooty account of her travel. Nonetheless she should be commended for traversing difficult terrains and discovering India beyond its heat and dust.
I believe travel is never a matter of money but of courage. These phenomenal women showed extraordinary courage and paved the way for modern women to seek more, expect more and not let age old shackles hinder their personal and physical journeys.
The author of this article Richa Singh is a content writer with Investronaut. She is an avid reader and a keen traveller.