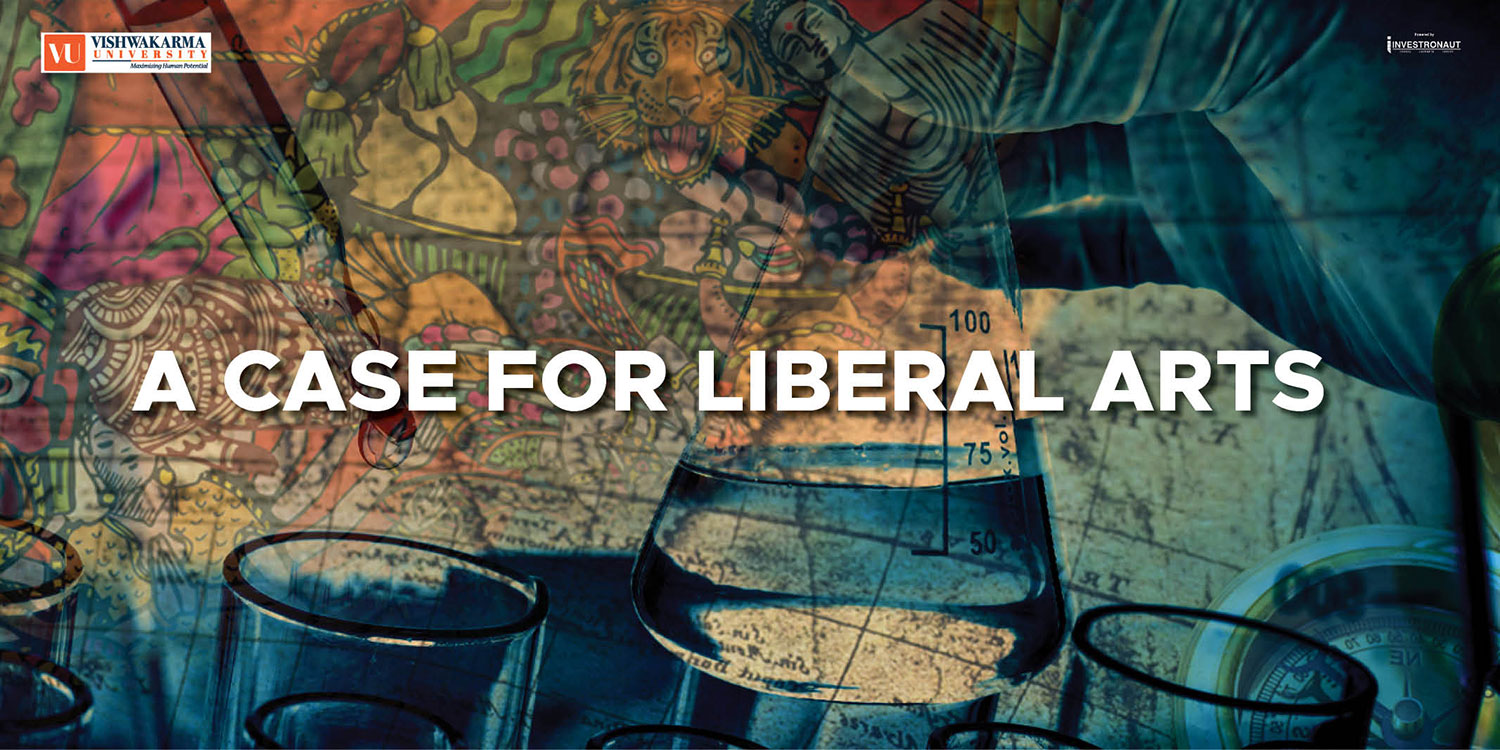 A CASE FOR LIBERAL ARTS
Keeping up with globalization has lead to an enquiry of knowledge domains, previously unexplored. The explosion of knowledge has meant that while specializations are in demand, yet subject parochialism can no longer pass off as acceptable. The previous yardstick of measuring knowledge value in ways no longer hold true. It demands a renewed conversation on the practice of knowledge production at this particular contemporary moment, and a broader conversation on the activities and institutions that shape an understanding of the utility and nature of such knowledge.
Binaries of class, caste etc have crept into education as well. As with all binaries, one entity invariably takes on a superior position. There are two distinct camps in higher education - Science, Technology, Engineering and Maths (STEM) vs Humanities. While STEM is seen to be practical, real, with high employment potential, liberal arts is viewed to be elitist, self- indulgent and vague. This misunderstanding largely emerges from understanding liberal arts to be synonymous with humanities. To make clear the confusion: Liberal arts is a fusion of pure sciences AND humanities. It defies the straight jacketed distinction of arts and science.
WHY INTERDISCIPLINARY EDUCATION IS IMPORTANT ?
A liberal arts education is not about learning any one kind of content or text book. It's about learning how to synthesize novel ideas, develop critical thinking, develop an aptitude to research, ability to adapt to new situations, meaningful enquiries, to be tolerant of differences, develop problem solving abilities, effective communication, clarity of concepts and thinking etc. We have falsely come to believe that education is only about collecting degrees and finding employment. Yes! it is that too but if one hopes to attain success in a professional career one needs more than that.
The world is a complex place and there are no linear solutions to its problems. Problems like climate change, hunger, terrorism etc. cannot be resolved using parochial straight-jacketed solutions. They need a multidimensional approach.
The dominant thought is that only a degree in engineering or management can secure you a job. It is far from the truth. Media, fashion, education, publishing, commerce are some of the industries that do not involve STEM and yet provide livelihood. Even the IT industry requires all sorts of non technical employees to run the company. In the evolving global employment landscape, employees that can work in multi-professional teams and adopt holistic approaches to problem-solving are preferred over the ones who bring limited skills to the table. Only a scientific or technological education devoid of any social context makes a tool out of an employee not a thinker. Employers are looking for people who can find innovative solutions to problems and can approach the issue at hand from different angles.
Indira Nooyi, CEO, PepsiCo, an inspiration to many, in an interview said that apart from hard work one needs to be well informed and have extraordinary communication skills to climb the ladder in any high-tech industry. An interdisciplinary education is a must to make us a wholesome individuals and inculcate these skills in the young graduates.
WHY WE NEED LIBERAL ARTS MORE THAN EVER BEFORE?
I believe that in the contemporary times of great division and bigotry, a liberal arts education is more important than ever. It forces us to admit and understand that a uniform world view is dangerous and boring. That world is fluid, there are no concrete truths and no one 'right' answer.
A liberal arts education ignites the passion for rational debate, the ability to ask uncomfortable questions, question the status quo and introduce students to an ever expanding world of ideas. It leans toward openness instead of containment. It forces us to continually revisit our view point, understand our own position in the world and broaden our ideological borders. Most importantly it makes us realize that it's ok to not subscribe to the uniform notions in any walk of life. That people and cultures other than ours are as human and as real as our own.
In my view liberal arts education enables one to embark the path of innovation and creativity in whichever career one chooses to pursue. It is those who can think nimbly and responsibly who end up building bright careers.
The author of this article, Richa Singh is a content writer with Investronaut. She is a voracious reader and a keen traveller.