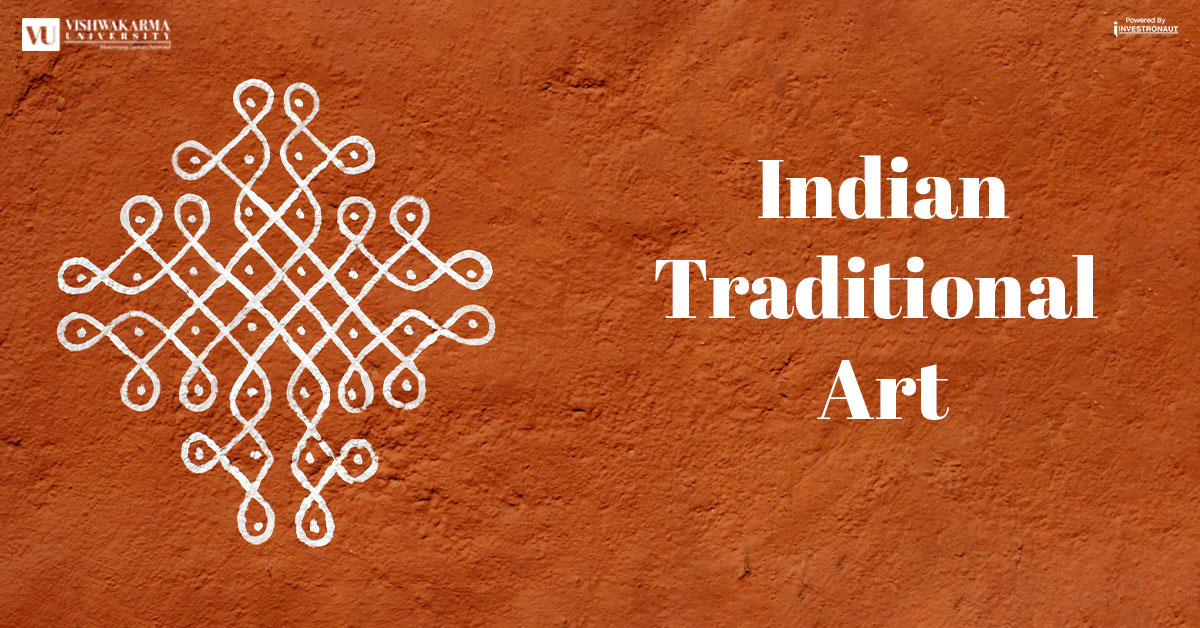 India is a culturally diverse country and its myriad forms of indigenous folk arts and handicrafts are an embodiment of its cultural diversity. These traditional Indian art forms include embroideries, painting, handicraft and more. These beautiful art forms, have been passed over through generations and are alive and thriving despite the wave of modernism and still engage the interest of people in the local arts. Each Indian state has it's own unique legacy of folk arts and each one is distinct from the rest. We are indeed lucky to have inherited such rich heritage of exotic art and culture. Let's take a look at 5 of the lesser known Indian art forms which are still practiced in different parts of the country.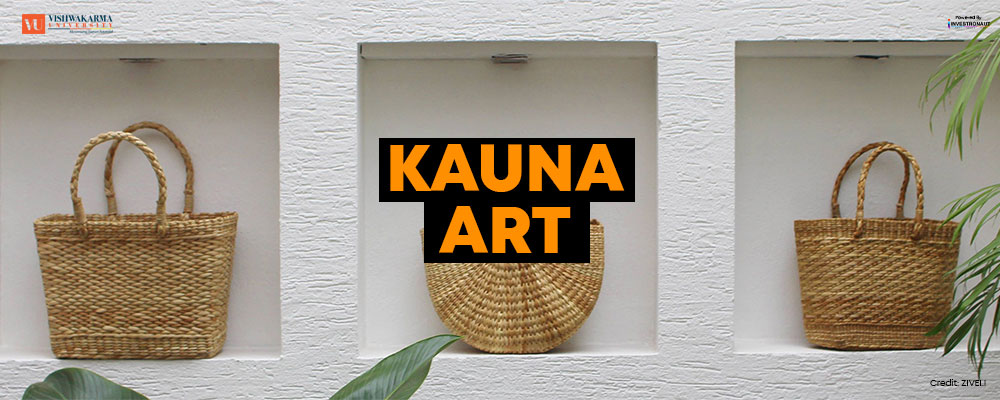 Beside being uber chick and comfortable, Kauna reed bags and mats are also eco-friendly. Made out of water reed grass cultivated in the marshy and wet lands of Imphal valley in Manipur, Kauna bags can any day give a Louis Vuitton or a Gucci a run for their money!
Applying a unique double - weaving technique involving multiple joints and knots, artisans create intricate baskets, wine racks, furniture etc.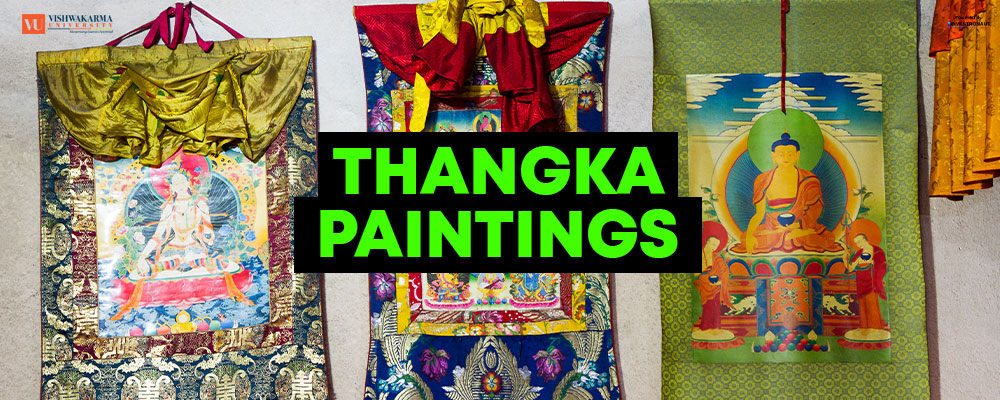 Depicting Buddhist teachings on a cotton canvas enclosed in a silk frame, Thangka paintings are unique to the picturesque Sikkim. Earlier only priests use to paint Thangka paintings to spread the message of Buddhism through these paintings but over the years other people have learned the skill too. They often depict elaborate compositions where the central deity is surrounded by figures in a symmetrical composition. Like the Chinese scroll paintings, they are traditionally rolled up and mounted on a fabric for support.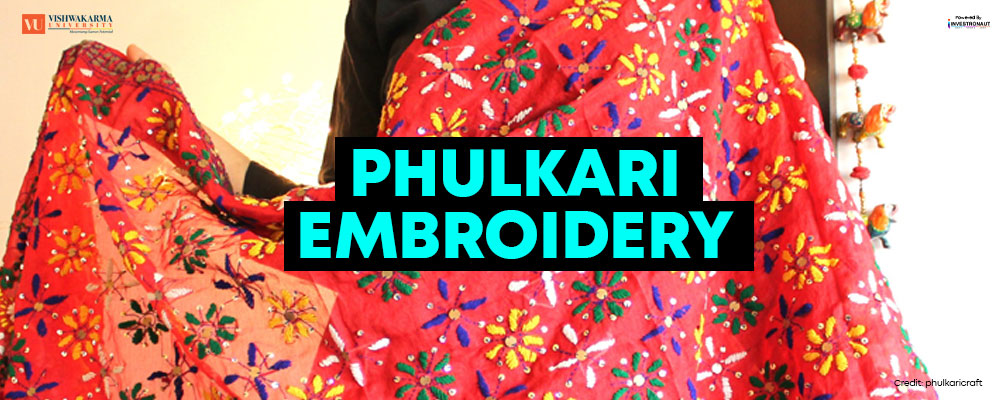 A visit to Punjab is incomplete without a mandatory shopping of intricate Phulkari dupattas and sarees! 'Phulkari', has become synonyms with the state of Punjab. A combination of Phul = flower + Kari = Craft, literally means the flower craft. It is an exquisite embroidery done with silk threads over dupattas, shawls and headscarves, in a simple and sparse design. In some cases, the entire fabric is covered with dense designs, so that the base fabric becomes
Phulkari was always done by women folk at home to give it away in a girl child's wedding trousseau. That is why this ornate embroidery form remained confined to the four walls of the house and was more or less considered to be a part of household chore. It got commercialized only after the British arrived and opened up the market for it in Europe and America.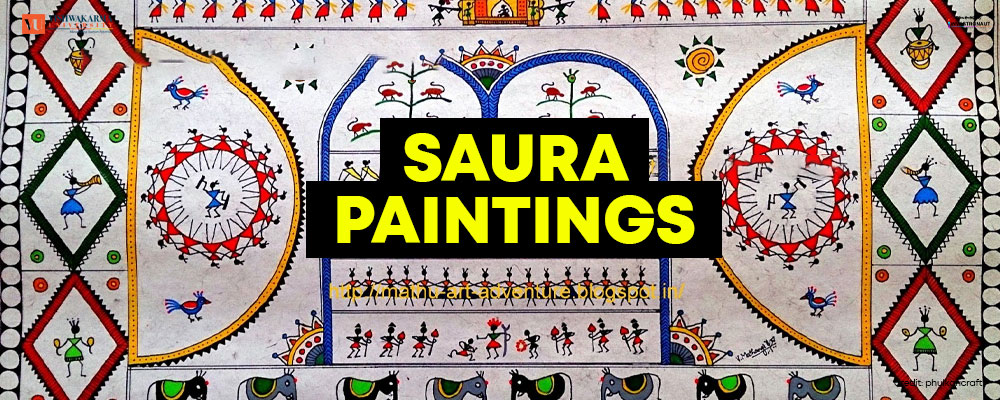 Saura paintings from Orissa are almost always mistaken to be their close cousin - Warli paintings from Maharashtra. The reason being they both make use of geometrical figures to convey their themes. Saura paintings called as Ikons use fish net approach where the borders are drawn first followed by filling up the motives inside later. Unlike in Warli the differentiation between male and female figures is not very distinct in Saura and it has a more colorful palette where figures in red, blue, white and green are made against a red or yellow
While Warli depicts themes such as fishing, dancing, trees etc Saura is made for religious reasons to mark new beginnings like child birth, marriage, harvest etc.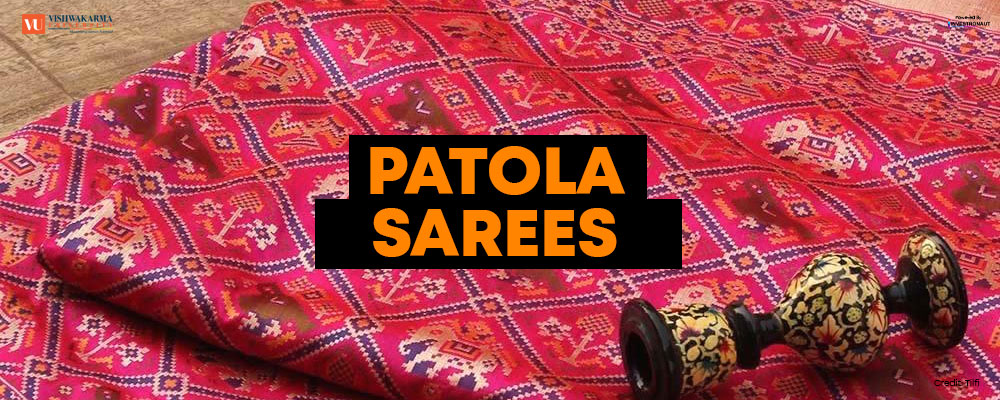 Patola sarees are the real labour of love! Most expensive saris in the world, a single Patola saree can take as much as four to six months to make and can cost a whopping 7 lakh Indian rupees. No wonder it was once only worn by the royalty. Each Patola saree involving 'ikat' dying technique can retain it's fabric and color for about 300 years. This extremely complex art is a closely guarded family tradition passed on only to the sons of the family. This high prized saree art is currently practiced by only three families in the city of Patan in Gujarat.
The author of this article, Richa Singh is a content writer with Investronaut. She is a voracious reader and a keen traveller.