The B Arch program at Vishwakarma University aims at creating professionals who would be creative, diligent and also sound in the structural aspects of buildings. During the five year course the students would be taught architectural design which is the core subject in conjunction with building technology, services and theory of structures. The course is designed to groom a student to not only be a good architect but also takes care of her/his overall development as a good professional and a responsible individual. The program focuses on the multi-dimensional growth of the student as an architect. It empowers the students in starting their own practice or work as a collaborative effort at power with the industry in today's world.
B.Arch Course | College | Institute | Pune 2020-21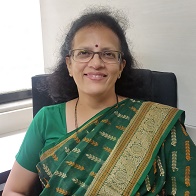 Ar. Naik Nimbalkar Nalini
Professor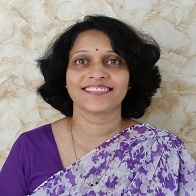 Ar. Anjali Rasane
Associate Professor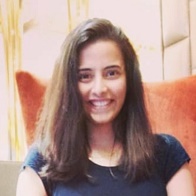 Ar. Aishwarya Khadse
Assistant Professor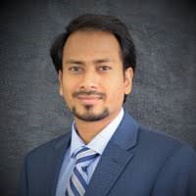 Ar. Abhay Chavan
Assistant Professor
Ar. Anjali Agrawal.
Visiting Faculty
Ar. Sujata Mehta
Visiting Faculty
Mr. Rajendra Yeolekar.
Visiting Faculty
| | | | |
| --- | --- | --- | --- |
| Academic Year | Type of Activity | Activity Title | Details |
| 2019-20 | Guest lecture | Lecture on "Introduction to Architecture" by Dr. Rajiv Kulkarni | Details |
| 2019-20 | Workshop | Origami workshop by Mr. Ashish Khaladkar. | Details |
| 2019-20 | Workshop | Library Juke-Box and Cultural Exploration | Details |
| 2019-20 | Competition | Maha Bamboo Competition | Details |
| 2019-20 | Workshop | "Ice Breaking Workshop" by Prof. Mayuresh Shirolkar. | Details |
| 2019-20 | Students Work Exhibition | World Architecture Day Exhibition | Details |
| 2019-20 | Exhibitiion Visit | Architectural Exhibition by "Opolis Architects" | Details |
| 2019-20 | Study Tour | Settlement Study Tour at "Raghuwada" | Details |
| 2019-20 | Symposium | Reflection on Modernism | Details |
| 2019-20 | Competition | Lets Sketch | Details |
| 2019-20 | Site Visit | Site visit for Documentation of Vishrambaug wada | Details |
| 2019-20 | Site Visit | Site visit for Buiding Construction and Material | Details |
| 2019-20 | Competition | "Shrikar Garde Award" of excellence for sketching | Details |
| 2019-20 | Workshop | "Architectural Sketching Workshop" conducted by Dr. Mukta Shirke | Details |